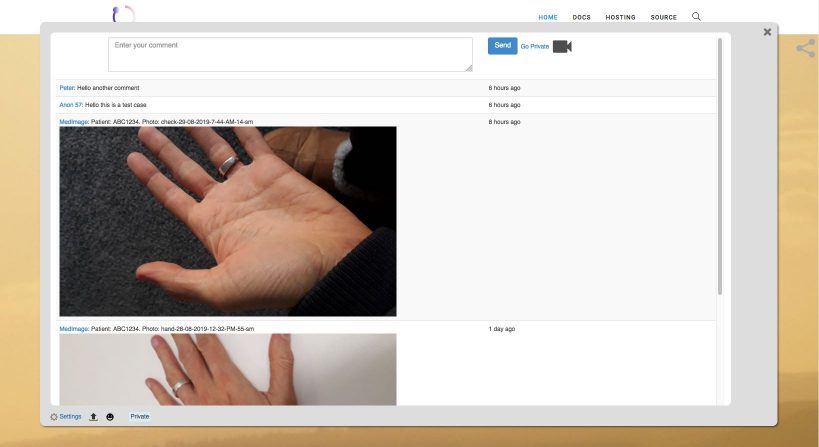 The non-profit AtomJump Foundation, which is from the same team as MedImage, has developed the open source AtomJump Messenger tool for general-purpose group messaging.
One slight limitation with AtomJump Messaging, at present, is when trying to send photos quickly to a group chat the interface is slow. This is because you can only attach a single photo at a time from your phone's photo archive, which is due to the 'browser-only' design of AtomJump Messaging. This is there to help keep the messaging tool in a safe sandbox, and make it more readily expandable.
However, now users can configure their MedImage app to rapidly send photos directly onto a (single) AtomJump Messaging forum, while also allowing a full group chat to continue as before.
The connection depends upon the MedImage EHR Connector add-on product.
Please see the full setup instructions. Note: this installation requires technical expertise, and is not for the faint hearted.