This MedImage server add-on provides the ability to rescale the images automatically, as soon as they have been uploaded.
Width, Height
Keeping the aspect ratio
Quality
Naming scheme for the smaller images that are created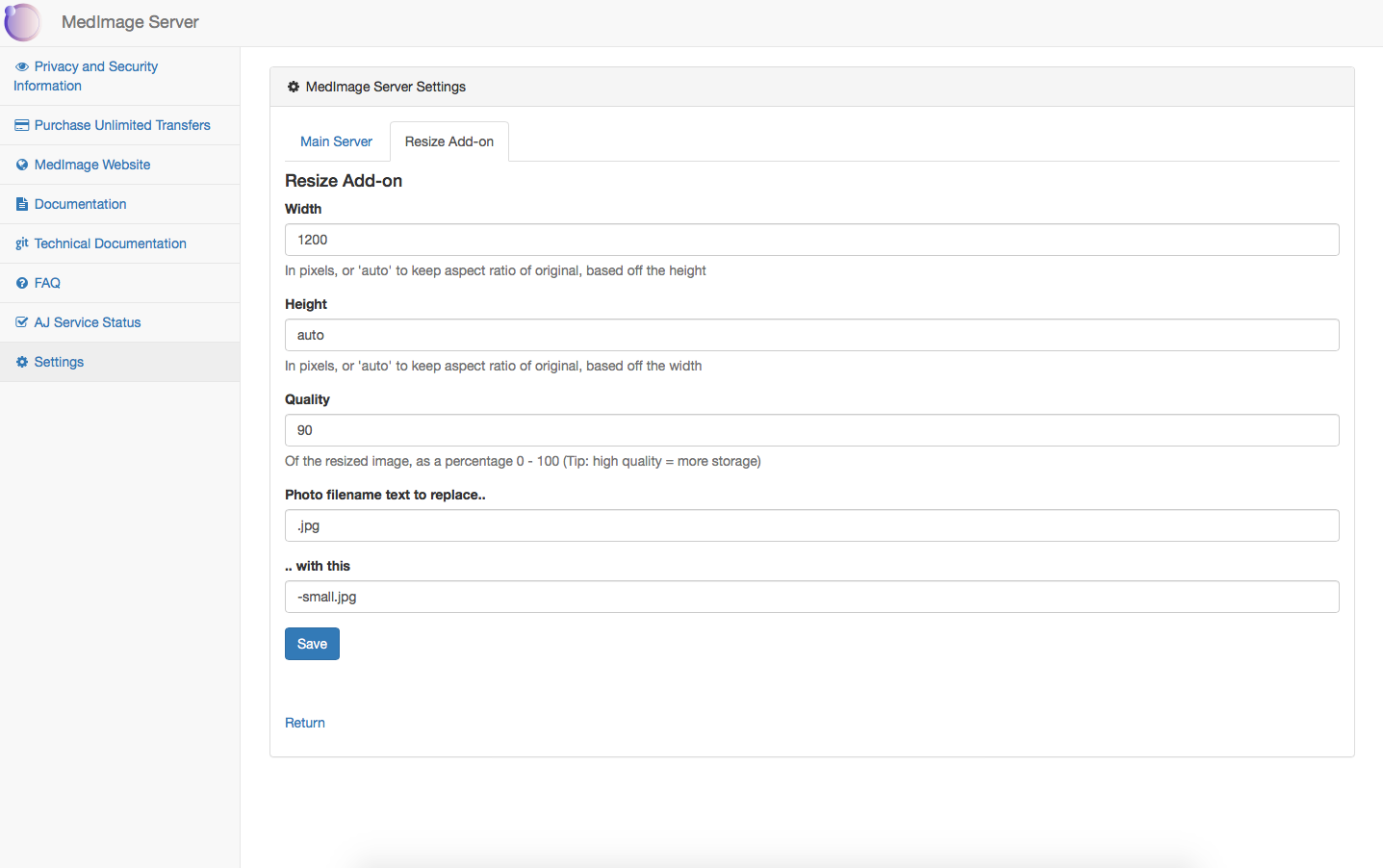 Warning: this add-on software requires version >= 0.8.1 of the MedImage Server
Note: Prices are in NZ$. To convert to US dollars, $NZ60 = $US40.