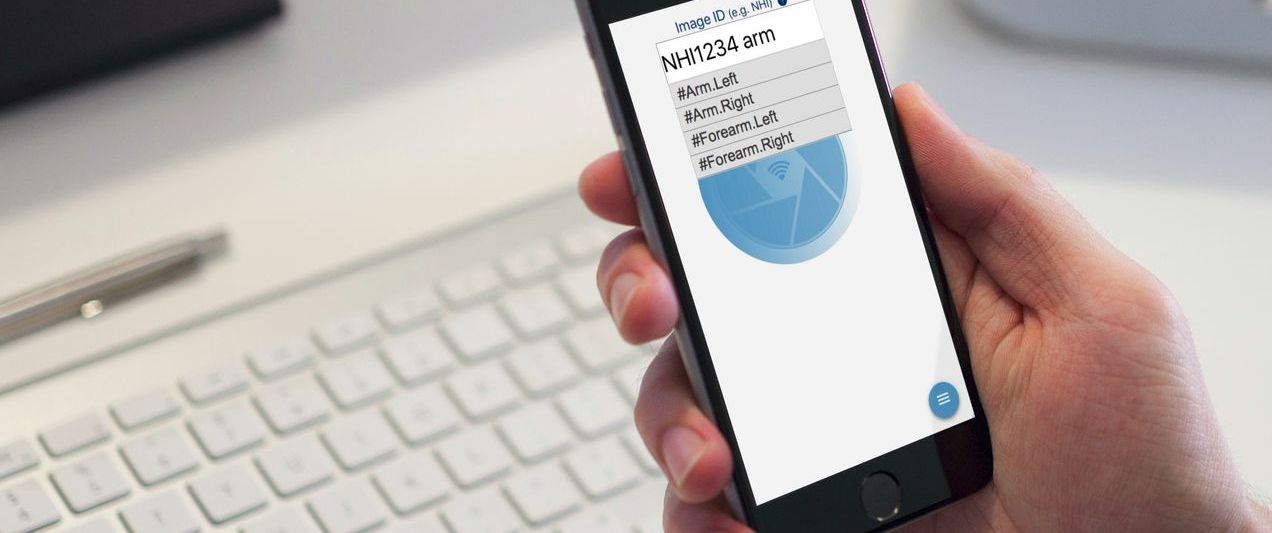 New Zealand based Nurse Maude and AtomJump, have released the Wound Mapp Add-on for the MedImage Server, and a corresponding app to assist with wound analysis.
The Wound Mapp app is a modified version of the MedImage app, and provides a drop-down list of standard body location categories to help ensure that a particular wound's photos, taken at different times, are sent into the same folder on the PC.
The Wound Mapp Add-on provides wound analysis features to allow practitioners to measure the size of a wound over time. Nurses place a small sticker next to the wound and a photo is taken of the wound, with the app. The photo is sent securely to the server and removed from the phone for privacy reasons. Back on the server, the Wound Mapp Add-on automatically detects the size of this sticker within the photo, and allows nurses to trace around the wound on their desktop or mobile system, which provides the software with a means to determine an area measurement of the wound.
Nurses can then analyse the wound information, and will be notified if a wound is not improving sufficiently quickly. Global organisation-wide wound information can be exported in a spreadsheet format for further analysis.
The Wound Mapp version currently available for download is intended for a single organisation, such as a GP practice, but future enterprise-level user access and reporting is being worked on. Both organisations invite feedback and co-operative assistance, since MedImage is an open source development.
The app is available for iPhone and Android.