This MedImage Server add-on provides the ability to automatically analyze and track the size of a wound over time.
Patient ID and wound name search
Wound area calculation, and auto-sticker detection
Colour picking from the photo to determine the wound's colour ranges
A list-view, to allow analysis of the wound over time
Auto-percentage improvement calculation of the wound over time
Photo meta-data export to a spreadsheet for further analysis
Live group messaging around each wound case

This product has been built in partnership with Nurse Maude, New Zealand. The software is still in Beta, so you can expect some portions to still be undergoing testing.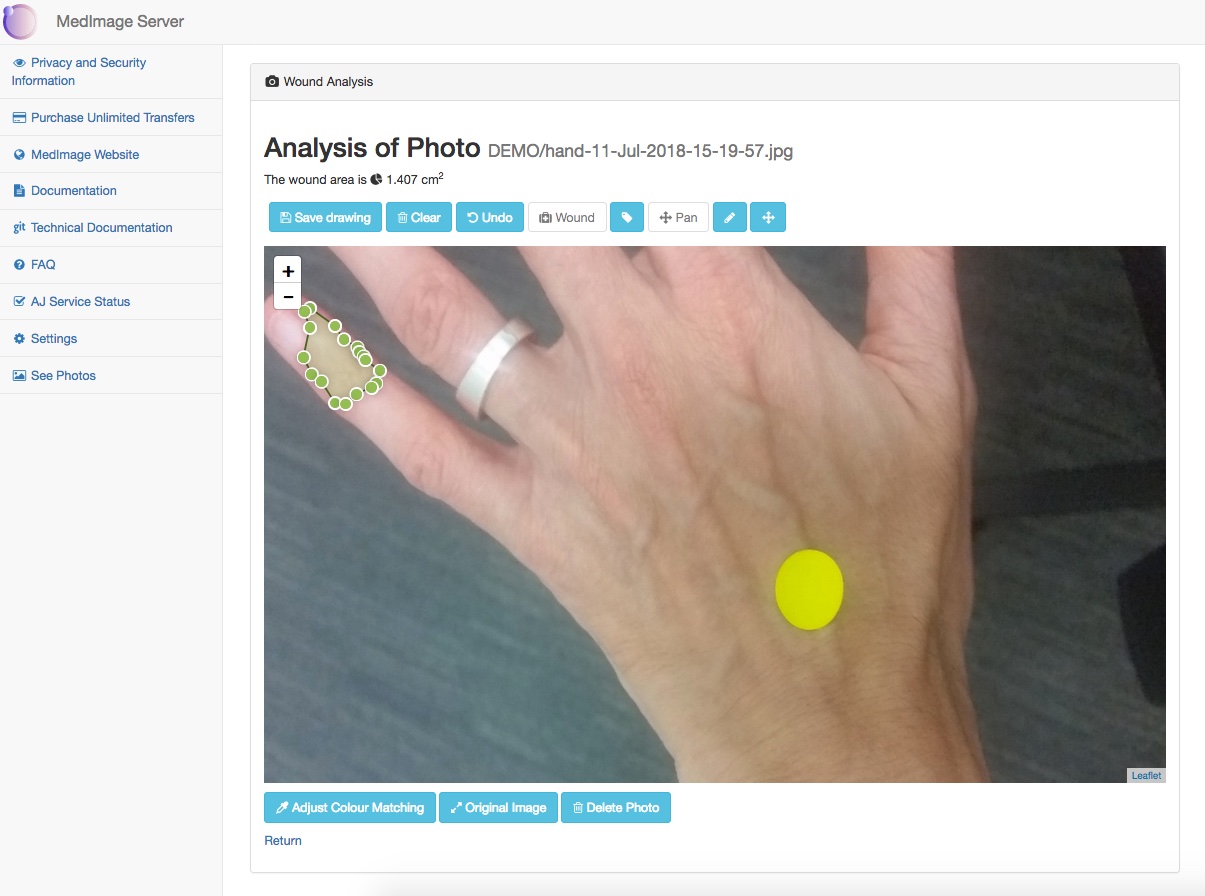 Wound
Mapp
Unlimited Usage
1 Month Free Trial
This add-on requires the MedImage Server >= 1.5.3, on Windows or Linux.

Trial terms: Make sure you read the Guide before installation.
If you are happy with the software, please let us know, and we can arrange an invoice. If not, we're grateful for your feedback.
Note: Prices are in $US. To convert to New Zealand dollars, $US329 = $NZ450.